2020 Q2 Update
Recap of April~June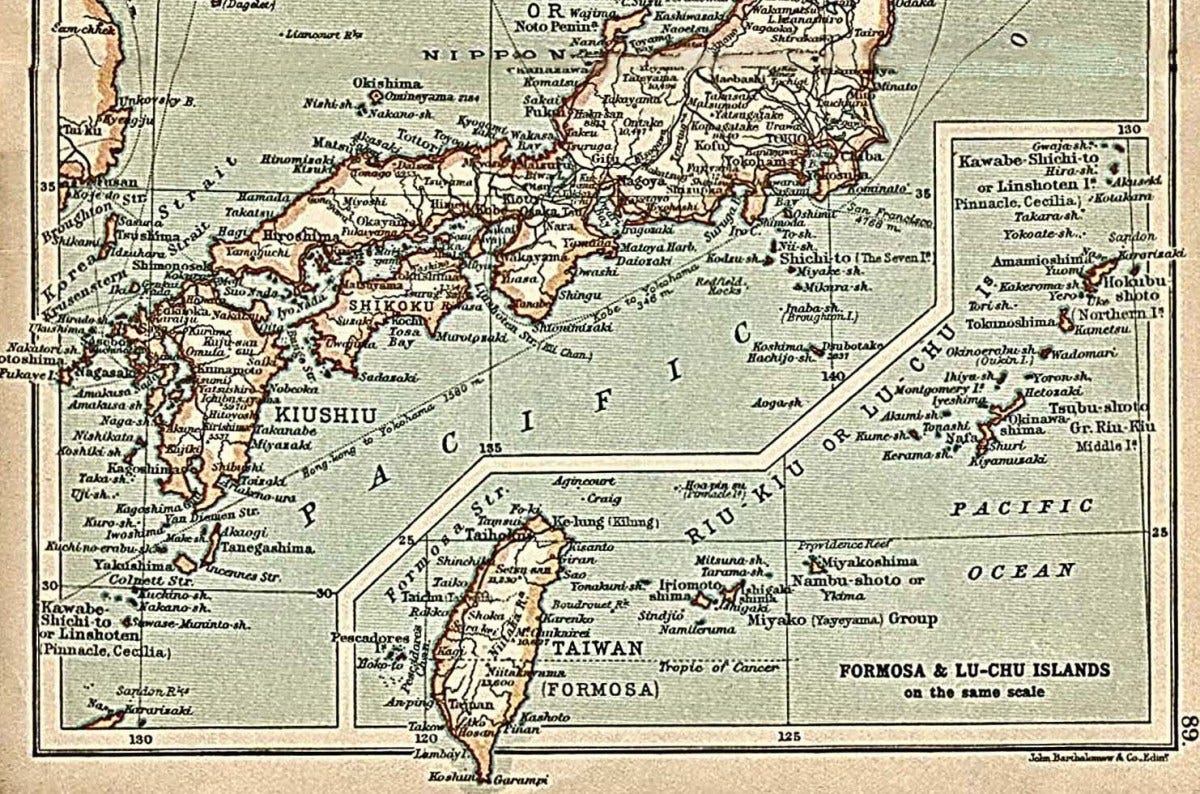 I lied: this is more of a review of the last two years. The next quarterly update will be the real three-month review from July~September.
For paying subscribers, I wrote the backstory of how I got into historic preservation and what Japanese colonial buildings had to do with it. If I had known doing grad school assignments would lead to this, I may have done some things differently. But then again, maybe I needed the drawn-out process to get to where I am now. It's funny how things loop around full circle, and the people we meet along the way. My favourite story thus far is that, aside from all this historic preservation stuff I'm also passionate about music and joined a local university choir in March (led by a first-generation Taiwanese-American gentleman whose parents grew up during the colonial period). Then, when my podcast interview came out in early May, a new Instagram follower (who immigrated to the US with her parents when she was in elementary school) wrote to me and we had been exchanging messages for weeks when she told me the name of her famous painter uncle — who happened to be the father of my choir director! What are the odds that of all the English-speaking Taiwanese diaspora, someone would discover my work, and then for that person to be first cousins with someone I see four hours every week in choir rehearsals??
Another great story (that is twenty years in the making) is how my summer intern came to be my intern. Or rather, how we were connected before she was even born! That story I'm saving for the next entry of this newsletter. Until then, just a teaser to say that of the many tasks involved behind the scenes, one giant to-do has been figuring out the workflow for Instagram posts (including visiting sites and processing them for online content), as well as configuring a system for future offers. Thanks to her contribution, I'm excited to be announcing the results of this work very soon!
Another big project underway is adapting my uncle's book about the education system for Taiwanese subjects of the Japanese colonial era. And of course, what started all this is the field guide that's meant (at the very least) to be an MFA thesis. The results of these book projects probably won't come through for a couple years, but if I've learned anything in nearly four decades… it's that some things take twenty years (or more, sometimes many more years) before the whole picture starts to make sense.
Apart from long-term projects, there are also some side projects I'm working on to sustain the interest and momentum of Japanese Colonial overall. What started as simple repurposing of some photos from homework assignments turned into being interviewed for a podcast, then a history article, and rave reviews with people writing weekly to say how meaningful my work is to them personally and to others they know. A theme is people wishing this information was available earlier. I gave a virtual talk to a Taiwanese-American community (hi Kelly and Audrey!), which led to some background information about how I select buildings to study. Preparing the presentation also gave me the idea to produce a separate slideshow for the sole purpose of taking the audience through the colonial period in architectural history terms. I suspect I have more of it done than I realize, much like what happened with/for the Instagram account.
One of these newsletter entries should be dedicated to when a loop has been closed! Hopefully soon…
---
Can't wait for three months to read a recap? Click the button below to subscribe and have exclusive content delivered straight to your email:
Are you a history student? Subscribe with your school email and get 15% off!