Book Recommendations
a.k.a. How to become a Taiwan history expert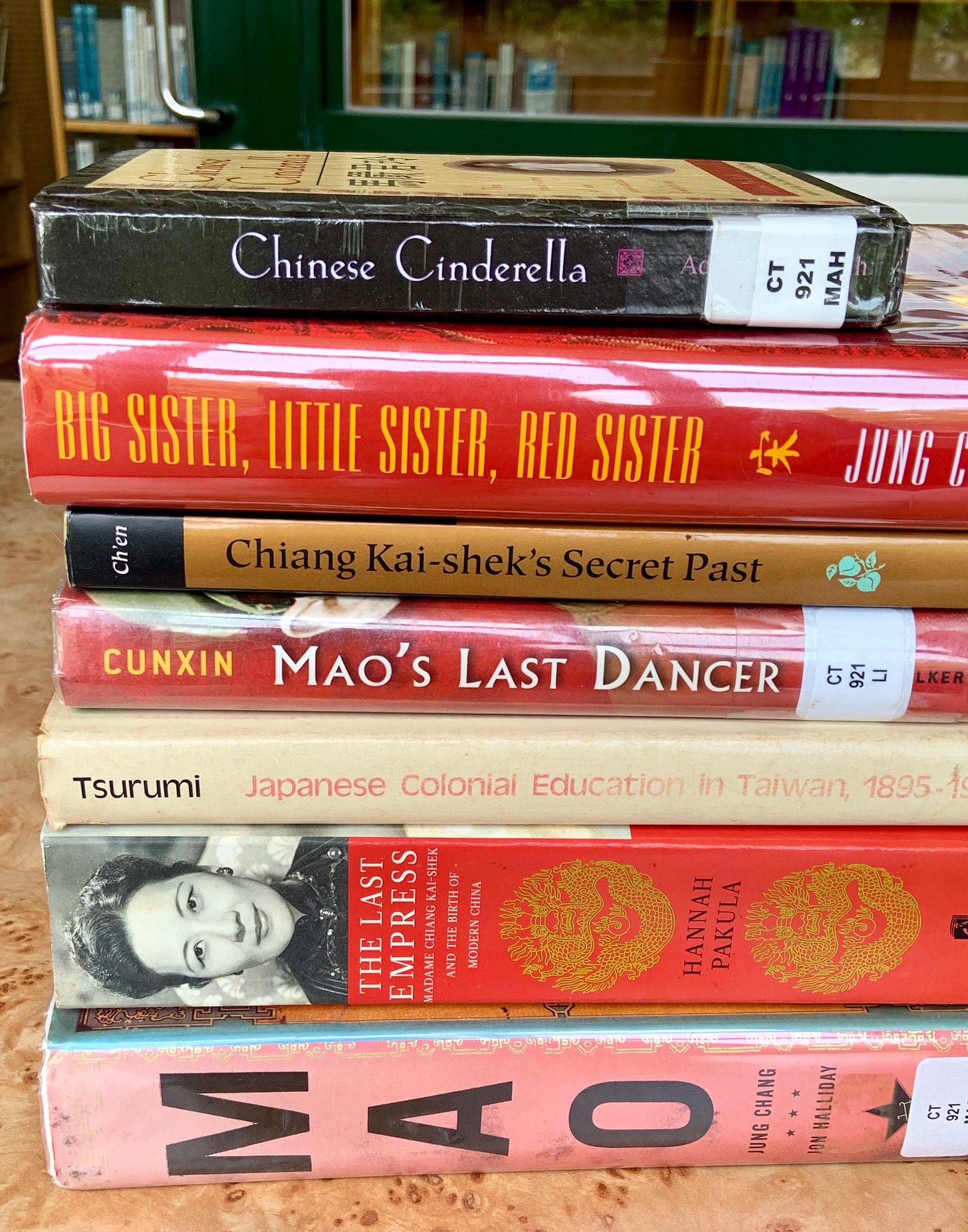 A frequently asked question posed to me is where I acquired knowledge on Taiwan history. Books! I have always loved books and read a lot, so when I need to learn about something, the library is the first place I will go to indulge in my drug of choice. The beauty of this situation: so can everyone!
I've just compiled a list of book recommendations (and my rationale for them) in this document. Each book is linked to a full publication description so you can know exactly which copy to look for in your community library or if you decide to purchase for your own personal library.
There is another mega reading list that I compiled last year, and that was for myself as I was learning how to become a historic preservationist. That list is meant more for the preservation professional, but there is a tab of non-academic books that might be just the thing for anyone interested in history. Some day I'll update this post with a document for those "starter preservation" books. Maybe some other some day, I can contribute to both of these lists with my own books!
If you're on Instagram and if you read any of these books, be sure to post a photo on Instagram and tag @japanesecolonial with #taiwanhistorybk !
If you're on Twitter, tag @jpcolonial with #taiwanhistorybk !
---
P.S. Just as I was finishing up this post, I heard confirmation that former president Lee Teng-hui has passed away. For a couple months I've been meaning to write about the books that he told me to read — ten years ago when I was his student in a year-long civic leadership program — the same ones he read as a young man that shaped his philosophy and propelled his journey to become "Mr. Democracy".
Stay tuned, I'll try to write about that soon.
---
Click on the button below to share this post! And check back in the archives at a later time for an updated version of this post: